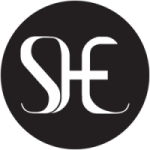 In today's world, it is essential for businesses, whether small, large or any size in between, to have a solid online presence. It may have been acceptable in the past to remain offline or have a so-so website, but those days are long gone.
Web sites are strategic communication tools that improve business processes, increase productivity, establish a dialogue with target audiences, and generate sales.
Whether you are a new company or a seasoned business, boasting multi-million dollar sales numbers, we can help you build a site that fits your needs. We build sites that are ideal for user experience and have the foundation needed for search engine visibility.